January 9th, 2014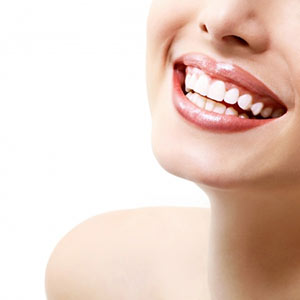 While listing out your New Years resolutions this time around, consider adding a few resolutions for your health, and specifically, your mouth. Keeping your teeth, gums, and tongue in good shape can help you in the years to come. Practicing good oral hygiene will help you look and feel good, along with allow you to avoid major dental surgeries and complications in the future. Here are 5 tips you can easily make into New Years resolutions for a better, healthier smile.

Brush for At Least Two Minutes Every Time
Though it may be simple to brush your teeth everyday, it's a lot harder to do it for as long as it's recommended. Two minutes is the least amount of time you should brush your teeth. Try singing a song in your head that's at least that long, or keep a timer close to your toothbrush. You could also use an electric toothbrush, like SoniCare, which has a built in timer. Brushing is the most effective way of cleaning your teeth and keeping them as healthy as possible, but very little is done if you brush for under two minutes. Resolve to brush for at least two minutes every time you brush and you'll notice a healthier, cleaner smile.
Avoid Sugary Drinks
One of the most harmful foods for your teeth are drinks that are high in sugar: sodas, fruit juices, Gatorade, and the like. These drinks eat away at the enamel of your teeth and feed the bacteria that lives in your mouth. Because it's a liquid, these sugars are able to fit into every nook and cranny of your teeth and are tough to get out. Set a resolution this year to avoid these harmful drinks for the sake of your teeth. If you must have a soda every once in awhile though, try to drink a glass of water or brush after you consume it. This will help remove the sugars from your teeth and gums.
Floss Everyday
It's incredibly important to floss once a day. The most harmful bacterias tend to colonize and reproduce under your teeth and in the crevices of your gums. Flossing helps remove the plaque and bacteria before it can reach those pockets. By removing the debris that's between your teeth, where a toothbrush can't reach, you can lower your risk of dental complications such as periodontitis, otherwise known as gum disease. For more information on flossing, check out this article.
Get a Tongue Scraper
In the New Year, find yourself a tongue scraper that works for you and use it. The main causes of bad breath don't have to do with your teeth or gums, but rather your tongue. Bacteria builds up on the surface of your tongue, especially in the back area near your throat. A tongue scraper is a small instrument that you glide against the groove of your tongue to pull off any bacteria that has formed on the top of the surface. Tongue scrapers are a great way to keep your mouth clean while making your breath smell fresh.
Visit Your Dentist
This year, resolve to visit your dentist once every six months. Routine check ups are a great way to get a fresh cleaning and to detect any complications before they become a costly situation. Periodontitis and cavities can be easily detected in the early stages to help keep them from becoming a serious issue. As well, your dentist will talk to you about ways of cleaning your teeth better and how to have the healthiest smile possible. At Water Tower Dental, we want to make sure every patient of ours is getting the best treatment available. If you'd like to make an appointment with us, please contact us today. Good luck in the new year, here's to healthier teeth!