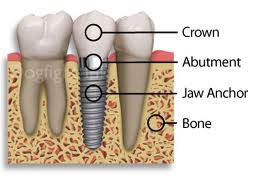 Teeth are better in complete sets! In fact, you can't have a great smile without a full set of strong, healthy teeth. Even one missing tooth creates a domino effect of damage that has an impact on your appearance, confidence, oral health, and overall well-being.
Dr. Aneszko and Dr. Stino of Water Tower Dental Care are pleased to provide the most natural tooth replacement alternative today: dental implants. Have a complete, healthy smile free from worries, all provided in the comfort and trust of our dental practice on the Magnificent Mile.
A Lifelike Substitute
A dental implant consists of two parts: a titanium post that serves as a new tooth root and a dental crown or other dental prosthetic to replace the part of the tooth above the gumline. When the biocompatible post is inserted into your jawbone, a process called osseointegration occurs, which means your bone tissue grows tightly around the post to stabilize your custom-designed replacement teeth.
Implants are the only restorative dentistry solution that actually stops jawbone loss and lets you retain healthy bone structure crucial for good oral health. And since teeth provide structure for your face, your cheeks will look fuller, which gives you a younger appearance.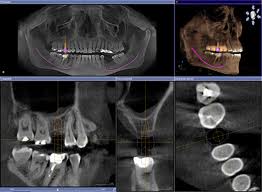 Are You a Candidate for Dental Implants?
Almost anyone with one or more missing teeth is a candidate for implants, although good oral and overall health improve implant success. At your implant dentistry consultation, we'll discuss your specific concerns and analyze your jawbone mass using non-invasive scanning technology.
Dental implants in Chicago from Water Tower Dental Care are a smart choice and a wise investment in your smile's longevity — and your peace of mind.
Water Tower Dental Care now has the ability to perform Cone Beam CT scans to visualize your mouth better and to help determine the best course of action for dental implants. Click here to learn more about Cone Beam CT scans.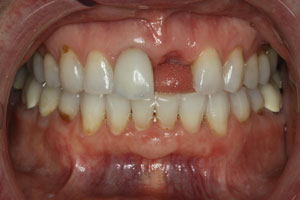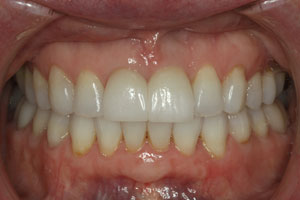 Cost of Dental Implants
The cost of dental implants can vary, based on each individual patient. Be wary of dentists who offer extremely low-cost dental implants because there is most likely a reason the costs are so low compared to other practices.
Dental implant pricing can differ on a patient-by-patient basis, which is why it's wise to visit your dentist for a consultation before considering a dental implant. The costs can range into the thousands, but a dental implant is a more permanent solution with many benefits compared to the other options available for replacing missing teeth.
If you have questions regarding the cost of dental implants, or dental bone grafts, or just questions about implants in general, please don't hesitate to contact us today.
Dental Implant Recovery
If you've recently had a dental implant procedure, we've put together some helpful tips to ensure your recovery goes as smooth as possible.
Treat your smile to a little bit of luxury in the heart of Chicago! Call Water Tower Dental Care today to schedule an appointment with Dr. Aneszko or Dr. Stino. From our offices in Water Tower Place building on The Magnificent Mile, we offer a level of service that's anything but ordinary!
Hear What Our Patients Have to Say!