Cosmetic Dentistry in Chicago, IL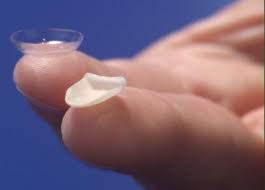 We all want to look younger, sexier, and more dynamic. When the latest teeth whitening or straightening fads have failed to give you the remarkable change they've promised, turn to Water Tower Dental Care and make your appointment with the experts in cosmetic dentistry.
Small changes for a brighter smile can work wonders for both your personal and professional life. Your confidence will climb to soaring heights, and you'll find yourself smiling a lot more often. Best of all, some treatments can be completed during a single visit to our office.
What is Cosmetic Dentistry?
Cosmetic dentistry is all about transforming your smile. One of several proven techniques can be used to help fix aesthetic dental issues that chip away at your self-confidence and leave you feeling ashamed and embarrassed to smile.
Even the smallest cosmetic dentistry procedure can give your self-confidence a massive boost. Our expert dentists have decades of experience and the know-how to fix your smile and make it look completely natural.
What Can It Fix?
If you haven't been to a dentist in a while, cosmetic dentistry has come a long way from just ten short years ago. At Water Tower Dental Care, we use state-of-the-art dental tools to help fix many issues, such as:
Teeth with root canals (bridges and crowns)
Gaps and missing teeth
Chipped or cracked teeth
Gummy smiles
Crooked teeth
Best of all, Dr. Aneszko and Dr. Stino put patient comfort above all else. They're incredibly gentle and offer several solutions that will help you relax or calm your nerves during the procedure. All work is done in our bright and cheerful dental offices, and you'll feel just like you would if you were in your own home.
How Much Does It Cost?
The cost of cosmetic dentistry will vary from procedure to procedure. For example, teeth whitening will cost a lot less than dental implants. If you have dental insurance, it might kick in to cover a portion of the cost. Generally speaking, insurance won't cover cosmetic procedures unless it's performed in conjunction with tooth restoration or is intended to improve your overall health.
The best way to know whether your insurance will cover a portion of the procedure is to schedule a consultation and ask us for a treatment plan. It will usually include medical codes which you can check with your insurance provider to see if they will cover a portion of the work.
Proven Advantages!
According to a study conducted by the American Academy of Cosmetic Dentistry, an attractive smile can make you appear more successful, intelligent, and popular. Who knew straight, white teeth could say so much? We did!
Chicago cosmetic dentists Dr. Aneszko and Dr. Stino are master artists in dramatic smile transformations. Water Tower Dental Care offers a wide variety of aesthetic services that will erase dental flaws and help create an appealing smile that will get you noticed.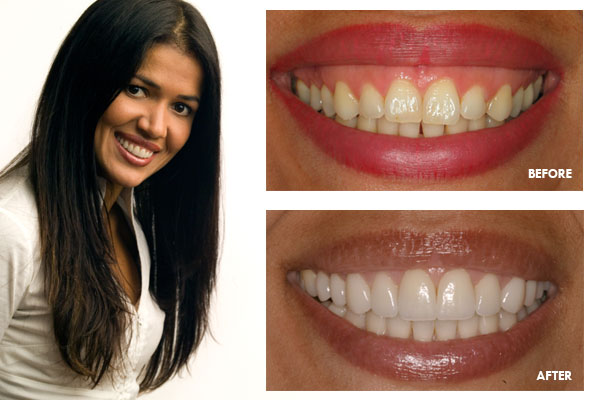 Dramatic Cosmetic Dentistry Results!
Even if you get a relatively minor cosmetic dentistry procedure, you'll still notice dramatic results. There are many different cosmetic options available, such as:
Porcelain or minimal-prep veneers, which can be used to help straighten and fix the appearance of worn or chipped teeth. Gaps, misalignments, and discolored teeth can also be corrected with veneers.
State-of-the-art teeth whitening, which will gently lift stains and discolorations to reveal bright, bold smiles. Best of all, the new teeth whitening formulations we feature are gentler and safer than some of the over-the-counter products. You'll also have the added benefit of an expert dentist to help advise and achieve the look you desire.
If you've been putting off orthodontic treatment because you don't want to wear metal braces, Invisalign® clear braces will straighten your teeth quickly and discreetly. They also don't have the same limitation that metal braces do and won't negatively impact your lifestyle.
Get rid of a gummy smile with laser gum recontouring. We also offer Botox® solutions that can help fix your gummy smile. Dental Botox can also help relieve painful headaches and TMJ issues quickly and safely. Ask us for more information about our dental Botox services.
If you're looking for something a bit more permanent, our state-of-the-art dental implants will give you perfectly white and straight teeth that will last you a literal lifetime. If you're missing one or more teeth, dental implants are perfect for you. Schedule a consultation, and our dentists will use non-invasive scanning technology to analyze your jawbone mass and come up with a game plan that will have you smiling confidently in no time!
Cosmetic dentistry: It's a smart and affordable move, and one that you can make today!
Treat your smile to a little bit of luxury by seeing one of the most popular cosmetic dentists in Chicago! Call Water Tower Dental Care today to schedule an appointment with Dr. Aneszko or Dr. Stino. From our offices in Water Tower Place building on The Magnificent Mile, we offer a level of service that's anything but ordinary!
Hear What Our Chicago Cosmetic Dentistry Patients Have to Say