General Dentistry Infomation at Water Tower Dental Care

General Dentistry
There is a direct correlation between health and beauty, and at Water Tower Dental Care, Dr. Aneszko and Dr. Stino firmly subscribe to that ideal, keeping dental decay and gum disease at bay, while making your smile shine brightly.
Comprehensive Checkups
Our state-of-the-art technology ensures an incredibly accurate and totally painless semi-annual checkup administered by Dr. Aneszko, Dr. Stino adn staff include:
DIAGNOdent Laser: Pinpoints tooth decay in areas that can't be seen by the naked eye
VELscope: Precise oral cancer screening
T-Scan III-Accurate occlusal analysis for "bite"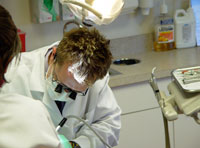 For signs of gum disease, gum treatments are recommended; for healthy gums, we'll give you tips to maintain them.
For signs of TMJ malfunction due to stress or trauma, causing headaches or unexplained facial pain, we'll recommend corrective treatment, knowing how nerves, muscles, bone, and teeth work together.
Children's Dentistry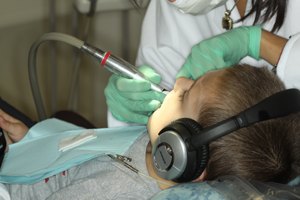 Dental checkups should be fun, especially for kids! We welcome children at Water Tower Dental Care, and our team is great at making children's dental appointments an experience your kiddos will enjoy.
Most children's checkups should begin between the ages of two and three. We'll look for proper development and help get your son or daughter acquainted with the sights and sounds of a dental office. We also provide preventive measures for little smiles, including hygiene, sealants, and fluoride treatments, all aimed at protecting your children from cavities.
Hear What Our Patients Have to Say!