General Dentistry Infomation at Water Tower Dental Care

Health and beauty go hand in hand! Water Tower Dental Care provides Chicago with general and preventive dentistry services that directly improve whole-body health. Dr. Aneszko and Dr. Stino stop problems before they start, to keep smiles in top form and protect against the health complications caused by dental decay and gum disease.
Comprehensive Checkups
At your checkup, the doctor will use top-of-the-line technology to see what's going on with your smile, starting with a non-invasive DIAGNOdent laser to look for tooth decay. You'll receive an oral cancer screening using our state-of-the-art VELscope, and we'll evaluate how well your top and bottom teeth fit together with T-Scan III, the fast, easy, and accurate occlusal analysis tool.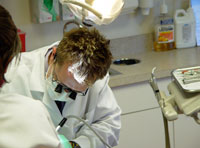 If your gums are healthy, we'll give you tips on how to keep them that way. If we see signs of gum disease, we recommend gum treatments to restore good health.
Tell us if you experience headaches or unexplained facial pain. You may suffer from TMJ disorder, a common problem that occurs when the TMJ joints malfunction due to stress or trauma.
Our Chicago dental office offers a neuromuscular approach to correcting TMD, which means we have a complete understanding of the way nerves, muscle, bone, and teeth work together and how to correct them for optimal function.
Children's Dentistry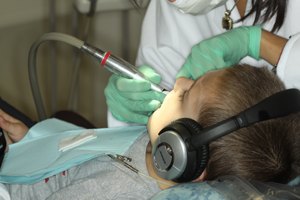 Dental checkups should be fun, especially for kids! We welcome children at Water Tower Dental Care, and our team is great at making children's dental appointments an experience your kiddos will enjoy.
Most children's checkups should begin between the ages of two and three. We'll look for proper development and help get your son or daughter acquainted with the sights and sounds of a dental office. We also provide preventive measures for little smiles, including hygiene, sealants, and fluoride treatments, all aimed and protecting from your child from cavities.
Treat your smile to a little bit of luxury in the heart of Chicago! Call Water Tower Dental Care today to schedule an appointment with Dr. Aneszko or Dr. Stino. From our offices in Water Tower Place building on The Magnificent Mile, we offer a level of service that's anything but ordinary!
Hear What Our Patients Have to Say!