Sedation Dentistry in Chicago, IL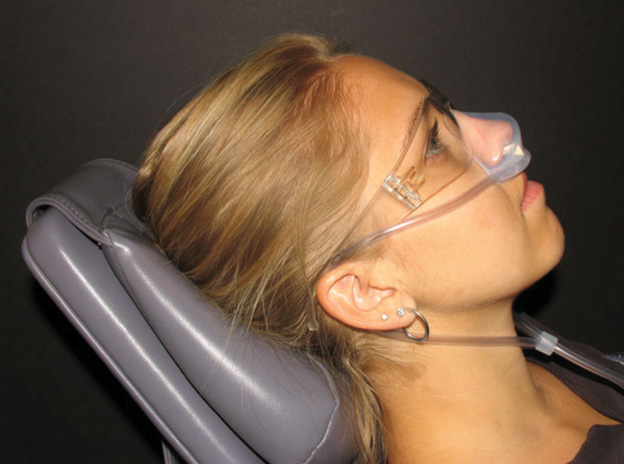 A visit to the dentist can cause fear and anxiety. People who experience dental phobia may postpone or avoid vital dental appointments, and multiple dental visits are out of the question! Neglecting your oral health can lead to tooth loss, disease, and overall health problems. However, we'll help you overcome dental fear with sedation dentistry.
At Water Tower Dental Care, we offer two kinds of sedation: oral conscious sedation and nitrous oxide sedation.
Oral conscious sedation involves a medication taken orally prior to your visit. This method allows you to feel relaxed in the dental chair, while remaining conscious and able to respond to questions. Although your dental procedures may take hours, you'll feel as if they take only minutes. Some patients become so relaxed that they fall asleep. The effects of the sedative typically subside the following day.
Nitrous oxide sedation involves a colorless, odorless gas inhaled through a nasal mask. You may know nitrous oxide as laughing gas. We'll control the amount of nitrous you receive to ensure your safety. Once you begin breathing the gas, you'll feel relaxed, so the dentist can perform your dental work while you stay completely comfortable. The effects of nitrous oxide subside once we remove your mask, so if nitrous is the only anesthesia you receive, you can drive yourself home following the visit and continue your daily activities as normal.
Who should consider sedation dentistry?
You may want to consider sedation dentistry if:
You're fearful or anxious about dental treatment and dental instruments
Local anesthetics don't have a numbing effect on you
You have a sensitive gag reflex
You suffer from any health issues, such as neck or back pain, which could lead to discomfort while sitting in the dentist's chair
Treat your smile to a little bit of luxury in the heart of Chicago! Call Water Tower Dental Care today to schedule an appointment with Dr. Aneszko or Dr. Stino. From our offices in Water Tower Place building on The Magnificent Mile, we offer a level of service that's anything but ordinary!
Hear What Our Patients Have to Say!