August 7th, 2013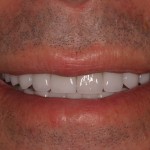 Many patients question the need for veneers if they're worth their time and money. More so, many patients fear the dentist enough that they avoid major treatments that can help give them the perfect smile. Veneers are one of the best options for a whiter, straighter, more beautiful smile. Today we'd like to outline some of the major concerns with Veneers and help you decide if they're worth it.

Process
Believe it or not, the procedure for porcelain veneers is much simpler than one may think. There is no major, invasive surgery and the patient only experiences minimal discomfort during the procedure.
However, the process starts several visits before the final veneers are added.
First, the dentist composites digital images of your teeth to give an example as to what veneers would look like.
Once you discuss options for the look of the veneers, including shape, style, color, the dentist creates a temporary set of veneers for you to wear. Our "Wax-Up" program allows you to take home a temporary set of teeth so you can take your time to decide if the veneers are right for you or if you'd like to make adjustments. Remember, you are always in control as to what your teeth should look like, so have a strong opinion and make sure you're happy with your smile.
Once you decide on the perfect set of veneers, the dental team will make a permanent set. The veneers are placed over the teeth similar to a cap.
First, the dentist removes a small amount of enamel from the tooth to help make the veneer fit snuggly.
Then, the veneers are placed over each tooth and adhered to the tooth using a lightweight bonding solution.
Once all veneers are applied and straightened, the dentist uses a special heat emitting light, which bonds the veneer onto the teeth. That's all their is to it. Typically a follow up visit is required to ensure the look and fit of the veneers.
Discomfort
We avoid the word pain when it comes to veneers, because patients who receive veneers don't necessarily experience any. They may experience slight discomfort when the dentist removes a small amount of tooth enamel before applying the veneers. For that, we can administer local anesthesia. However, overall, receiving veneers is a simple procedure without invasive surgery.
After the procedure, you may experience slight discomfort during the first few weeks. Often, it takes time to get used to the adjustment and the doctor may even need to do slight reshaping of the porcelain. This again, does not cause much discomfort and is done in an appointment setting.
Time
From start to finish, the process to receive veneers can take roughly 4 to 6 weeks. From the first appointment, to receiving your temporary set, to finally adhering the porcelain veneers to the teeth. Of course, it can take longer if you have issues with your temporary set or request several changes before bonding to the final veneer.
Once the veneers are adhered to the teeth, they can last anywhere up to 10-30 years depending on use and care. Of course, any cracks, chips, discoloration, and decay need to be addressed and visits to the dentist for repair and maintenance may be necessary.
The Look
If you're hoping for a straight, brighter smile, veneers do an amazing job. They easily mask stained, oddly shaped, or crooked teeth without the need for braces or major dental reconstruction. With premium porcelain and adhering materials, the veneers look natural and are as strong as real teeth.
Water Tower Dental guarantees your satisfaction and can assure you'll leave our offices with a smile on your face. Just look at a few of our cases in our Smile Gallery.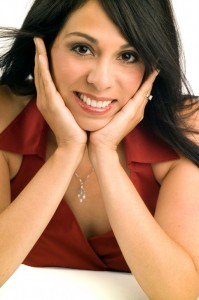 Cost
Though costs range depending on the quality of your teeth and how many you plan to cover, veneers can cost anywhere from $1500 - $3000 a tooth depending on the offices you are in contact with. That's quite a pretty penny for a tooth. That means you need to be certain that you're happy with your decision and are confident with the dentist you choose.
We offer our "Wax-Up" program which allows you to wear a temporary set of veneers for a few weeks which replicates the final veneers. This allows for a "test drive" of the veneers and helps decide on the final shape and style.
Only you can decide if veneers are right for you. With this information at hand, it shouldn't be hard to determine if veneers are for you. If you have any more questions, contact Water Tower Dental Care, we're happy to help.