August 21st, 2013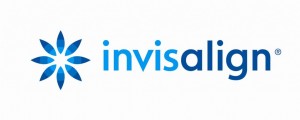 While braces are fine for children, they are often tough for an adult to commit to. Over a year of metal, cement and wires on your teeth is not the most attractive look, and with beauty playing a major role in one's social life and career, many cannot risk the commitment to braces.

However, many people don't realize the risk they take by not straightening their teeth. Misaligned teeth provide better areas for food particles, bacteria, and plaque to hide and grow. With that the risk of gum disease greatly increases. Even with proper brushing and flossing everyday, your risk of serious infection is much higher than someone with aligned teeth.
Furthermore, misaligned teeth can wear away at the tooth's structure causing even more trouble. A deep bite (or malocclusion), crossbite, edge-to-edge bite and excessive overjet can all leave you at risk of wearing away, chipping and flattening your teeth. These are problems that cannot be easily fixed once the damage is done.
Why Invisalign Braces?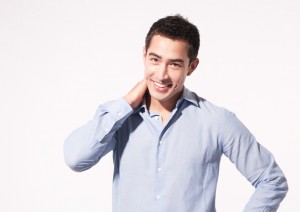 Water Tower Dental Care recommends Invisalign for adults with crooked teeth. Unlike regular, metal braces, Invisalign are practically invisible to the human eye. These clear braces are made through a 3D modeling process that fits specifically to your teeth, each set slightly straighter than the previous ones.
The patient receives a set of customized, clear, acrylic Invisalign aligners that are molded to slowly straighten your teeth to a perfect position. Each set of aligners are worn for about two weeks, at which point, the patient switches to the next set of aligners. Slowly, the teeth are moved from their crooked position to a straight and healthy smile. There is minimal discomfort and the treatment takes about one year to completely straighten the teeth. The same amount of time metal and wire braces would take.
The Invisalign Method
The Invisalign method works by applying gentle pressure to your teeth, slowly realigning them throughout a span of time. As your teeth conform to a set of aligners, the patient switches to the next set. This happens usually within a two-week period, however it can take longer depending on the severity of your teeth. We ask that our patients visit the office every two months to check that the treatment is working according to plan and if adjustments need to be made.
Invisalign Before & After

Invisalign Food Restrictions
A patient doesn't have to worry about food restrictions because Invisalign aligners can be removed at any time. This allows you to eat whatever you like. Since the aligners can be removed, it's much easier to clean your teeth and the aligners.
Most importantly, if you have a meeting or a social affair you'd like to look your best at, you can remove your aligners and smile with confidence.
If you'd like to finally stop thinking about your misaligned teeth and start smiling with confidence, call Water Tower Dental Care today to set up an appointment for a set of Invisalign aligners just for you.