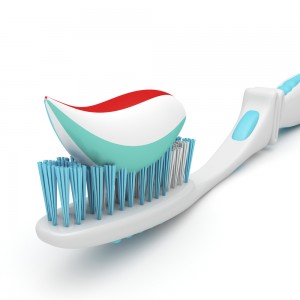 Consider this: most people wear a new outfit every single day. We put on a clean shirt and a clean pair of pants to look presentable and respectable. If we were to spill coffee or some pasta sauce on our shirt, we wouldn't continue wearing that same shirt for three more days or probably even a day. So why would we treat our teeth any differently? We wear them everyday, with every outfit. Shouldn't they be as clean and respectable as the clothes we wear? Of course, pasta sauce and coffee reacts differently to our teeth, but over time, they will start to stain. Your pearly whites will slowly change to an off-white cream to a beige color to a mild yellow brown.
However, just like your clothes, there are ways to maintain a perfectly white smile. Other than brushing and flossing everyday to keep your teeth free of plaque, you can use whitener to remove the stains from teeth and bring them back to their original color. There are three main methods to teeth whitening that we'll review here so you can decide which method is best for you.

At Home Remedies for Teeth Whitening
The Dental world is filled with toothpastes, mouthwashes, and at-home whitening kits to choose from. Each offers different results, if any. Most of these products contain a special abrasive that gently polishes the teeth as well as special chemicals that aide in the process of breaking down and dissolving stains. Some of these products can contain a chemical called blue covarine, which creates the illusion that your teeth are whiter, but in reality, they are making your teeth appear less yellow. This is almost the equivalent of staining your teeth white. It makes the problem less noticeable.
However, there are some products that do garner results. Usually it takes about two to six weeks to see a change in shade. It is best to find products that are stamped with a dental organization's seal of approval. This helps assure that dentists have tested the brand and approve of its effectiveness in removing stains and whitening teeth.
Be sure to read a manufacturer's warning labels on the whitening product though, overuse can often damage tooth enamel over time.
'Over the Counter' Remedies for Teeth Whitening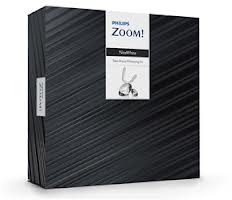 While toothpastes and mouthwashes can help whiten teeth, they often are minimally effective. For better results in the privacy of your own home, an over the counter, take-home teeth whitening kit can be more effective.
The process of getting one of these kits starts by visiting your local dentist. At Water Tower Dental Care, we start by making impressions of your teeth to make custom trays. In as little as 1 day, the trays can be ready and, with a quick appointment to the office, we show you how to use the at-home kit. It's fairly simple; we provide your custom trays and a solution of whitening gel to use. We'll instruct you how to use the gel, for how long, and when you can expect results.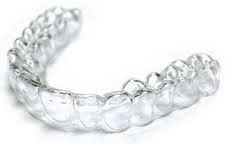 On average, we recommend the trays be used for one hour a day for a total of two weeks. At that time, a follow-up appointment is made to show you the change of shade and to recommend if you should continue the treatment or only refer to touch-up applications thereafter.
With our take-home teeth whitening kit, you're guaranteed to see whitening results within weeks. No more wasted money on toothpastes and mouthwashes that might work. Take-home kits work wonders for stained teeth.
In the Dentist's Chair
The third form of teeth whitening, and by far the quickest, is by visiting Water Tower Dental Care and having a team of trained professionals transform your smile from mediocre to extraordinary. We do this with the leading teeth whitening system in America, Zoom!
Zoom! Whitening can brighten your smile up to eight shades in an hour. It's a simple process.
First, the Water Tower Dental Care team applies a special pH-balanced hydrogen peroxide solution to the surface of your teeth.
Next, we use a special, low-heat light that activates the solution and breaks downs any unwanted stains.
The solution will penetrate the uppermost layers of teeth to undo discoloration caused by coffee, tea, tobacco, red wine, and other stain inducing products.
While Zoom! Whitening is by far the quickest method; any form of teeth care and cleaning is admirable by Water Tower Dental Care standards. If you choose to use at-home products, a take-home kit, or come into the office for Zoom! Whitening, Water Tower Dental Care is happy to help in the adventure. If you have any questions or would like to set up an appointment for whiter teeth, contact Water Tower Dental Care to get started on the path to a brighter smile.