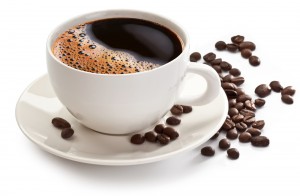 Like a majority of Americans waking up early and setting off to work every morning, we enjoy a good cup of coffee to help wake us up. That shot of caffeine helps us get moving at the beginning of our day and keeps us on our toes through the afternoon. With almost daily consumption of coffee though, many of our patients ask if it's bad for their teeth. This is a hard question to answer, mostly because we enjoy drinking coffee just as much as the next person, so telling our patients that it's bad for them would make us feel just as guilty for drinking it! However, joking aside, coffee isn't the best drink for your teeth, however it's not the worst. Let's explain.

What Coffee Does To Your Teeth
Hot liquids, no matter what kind, are likely to open the pores on your teeth. When this happens, your teeth are more susceptible to damage, especially when drinking something very acidic. And guess what, coffee's level of acidity is quite high. Acidic drinks are much better at breaking down tooth enamel than base drinks like water or milk. The more your hard outer coating of enamel thins, the more the underneath layer, dentin, with its yellowish hue will be revealed.
As well, when your mouth becomes more acidic, it can breed bacteria faster. If there's one thing bacteria loves, it's acidity. Worse, the more bacteria that re-produces, the more acidic waste it produces, which then breeds more bacteria. It's a domino effect that's worth preventing. Large amounts of bacteria in your mouth can cause a range of problems from bad breath to gum disease.
Not only does coffee breed bacteria, but it can also stain your teeth very easily. Have you ever spilled coffee on your shirt or your carpet? Those stains don't come out too easily, do they? Well, the same goes for your teeth. Coffee is one of the leading causes of stained teeth (tobacco being the leading cause). When you drink coffee, the caffeine interferes with the natural saliva production process, which means it's harder to wash out the coffee in your mouth, leading to some pretty nasty stains.
How To Prevent Coffee Teeth Stains
All of this information is probably not what you want to hear. Believe us, we don't like hearing it either. However, there are solutions to helping prevent any long-term damage when drinking coffee. Follow these tips:
1. Limit Your Time With Coffee
Although it may be fun to sip your coffee all day, the longer you drink it, the more time you're giving bacteria to grow. Drink your coffee in a reasonable amount of time. Your teeth will thank you.
2. Use a Straw
If you're drinking iced coffee, or just don't mind looking a little silly, use a straw. This will allow the drink to bypass your teeth. You can still taste the coffee-goodness but miss some of the acidic and teeth-staining attributes.
3. Brush Brush Brush
After you drink your coffee, it's a good idea to brush your teeth to remove any stains and bacteria. However, obviously we don't all bring a toothbrush to the cafe, so at the very least, rinse with water.
If you're worried that your coffee habit has already stained your teeth to an unmanageable level, there's still a solution. Water Tower Dental Care offers teeth whitening that is guaranteed to eliminate those yellow and brown stains. Extremely simple and fast, we offer Zoom! Whitening which can brighten your smile up to eight shades in about an hour. It's a very easy process, first the doctor applies a special pH-balanced hydrogen peroxide solution to the surface of your teeth. Next, a special low-heat light activates the solution and brightens the teeth. It's that simple.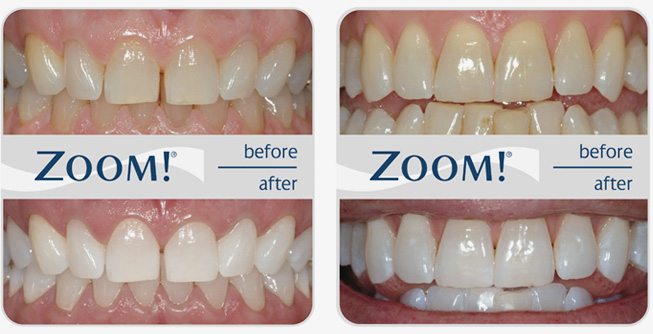 For more questions about our dental work, visit our homepage and find the dental solutions for you. We'll be happy to help.